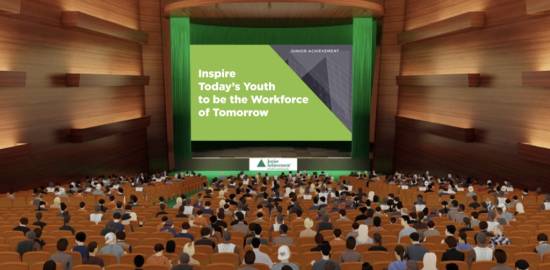 JA Inspire Virtual Career Expo
JA Inspire Virtual Career Expo is an interactive online career fair for middle and high school students made possible through a collaboration of educators, industry leaders, and Junior Achievement. This powerful event will prepare and inspire youth to explore career paths they never knew were possible.
Why JA Inspire Virtual Career Expo? Together, we can create equitable access to career mentorship opportunities for today's young people. Students will turn abstract career notions into real insight on career industries, job opportunities, and education paths to reach their goals. Businesses can support youth on this journey and build the workforce of the future.
Virtual Career Expo Highlights:
► Interactive showcase of local and regional careers by industry
► Online student self-guided or teacher-led pre & post event JA curriculum available
► Downloadable career information and on-the-job videos
► Virtual backpack allows students to save what interests them
► Online software is compatible with multiple devices: computers, tablets, smartphones
► Adaptable for in-class or remote learning