JA LaunchU!
Launch your Business. Be an Entrepreneur!
The JA LaunchU! Program is a free after-school entrepreneurship experience where 8th-12th grade students launch their own businesses. Students get the chance to showcase their companies at several events where they can win further investment, scholarships, and even compete at a national level.
Past JA LaunchU! Companies
Program Highlights
Grades 8-12
Launch a business
What To Expect
JA LaunchU! is offered free of charge, and we can offer transportation and technology assistance to help students make the most of the program. During the program, students attend weekly sessions and compete in three JA events throughout the year.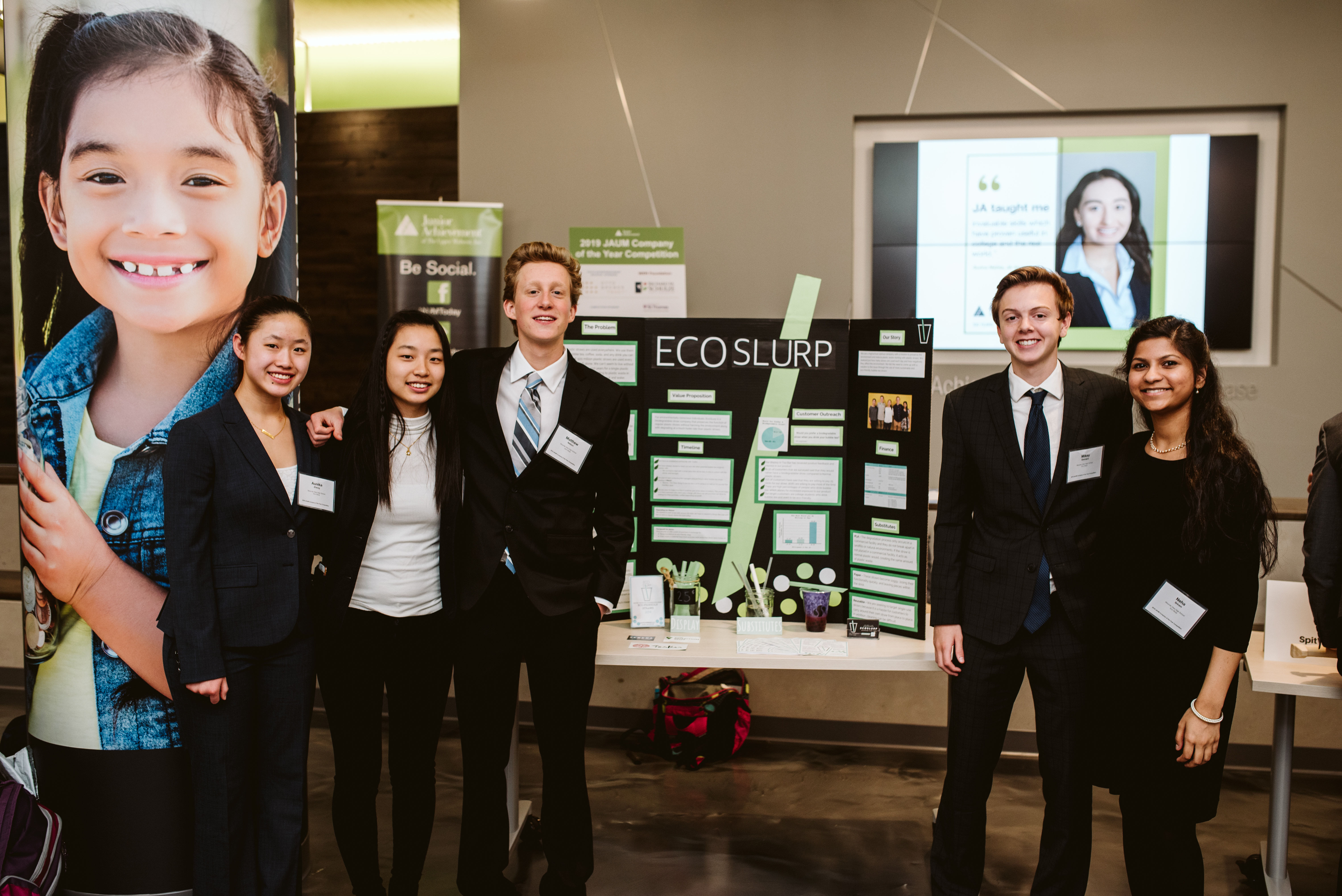 Jumpstarting College and Career
When students graduate from the JA LaunchU! program, they earn a $500 stipend to support their entrepreneurial journey. The program is designed to prepare students for their next steps, whether that's college or career.
► Application Highlight: practical business experience sets students apart
► Scholarships: a chance to earn dollars at JA Company events
► College Credit: apply to our partner schools to earn early college credit
Learn About Business
By gaining exposure to entrepreneurial concepts, business principles, and professional skills, students are ready for the challenges of today's dynamic world. The tangible skills and knowledge help build a solid foundation.
► Build a business: solve customers' problems in innovative ways
► Earn real money: retain the profits from the business
► Develop entrepreneurial skills: creativity, problem solving, marketing, communication, financial management, and so much more
"I am fortunate enough to have good mentors from Junior Achievement who can show every step of the way. Also, through the JA LaunchU! program, I have met other like-minded peers. And I have also been introduced to local competitions and resources through JA!"
– Deling, JA North Student and Sock Munch Founder