While exploring and working in JA BizTown, students have the chance to discover careers, build financial skills, collaborate with classmates, exercise civic duties, invest in the community, and more! With both in-person and virtual options, it's accessible for students across our region.
The in-person experience takes place in a simulated city at our St Paul facility. Several weeks of classroom learning culminates in a day-long visit where students are paired with volunteers and work in one of 18 JA BizTown shops.
Through educational lessons, immersive activities, and active participation in a simulated economy, it's an experience they draw from for the rest of their lives!
Ensuring access to programming is central to our mission, which is why we now have JA BizTown Adventures, which offers the same learning concepts in a virtual space. If students can't make it to our learning labs, we bring the learning to them in partnership with their educators!
Explore Inside JA BizTown

JA BizTown was first introduced to the Twin Cities area on October 16, 2001. Only 25 markets in the world provide this incredible opportunity for students to experience a real-world, hands-on application of their classroom learning. Our state-of-the-art facility has two experiential learning labs and you can tour each one:

Academic Standards
Read how JA BizTown correlates with Academic Standards.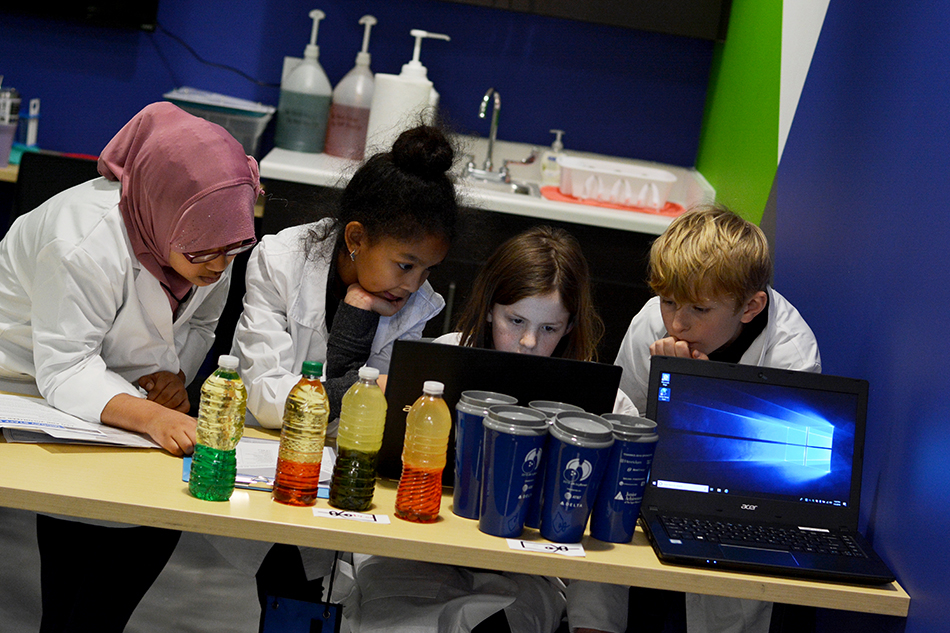 "JA BizTown was very fun. I got to do a lot of different things that I would not do on a normal day at school."
– Will, 5th Grade JA North BizTown Student