The power of partnerships makes Junior Achievement unique. It takes thousands of volunteers to implement programming each year. We truly couldn't do this important work without volunteers from schools, businesses, and community groups. Thank you!
As a volunteer, you will work alongside students, share your experiences, and explore engaging content. Junior Achievement North staff will train you, give you the lessons and materials needed, and support you to ensure a successful and impactful experience for you and the students.
Ways to Volunteer
Our volunteers provide students with new perspectives and guidance in partnership with teachers and Junior Achievement North staff. You don't need any special skills to volunteer. You can simply be yourself by sharing your authentic experiences as you help students connect classroom learning to the real world.
Our opportunities are flexible and rewarding, so connect with us, and we'll help you discover the best option for you or your group.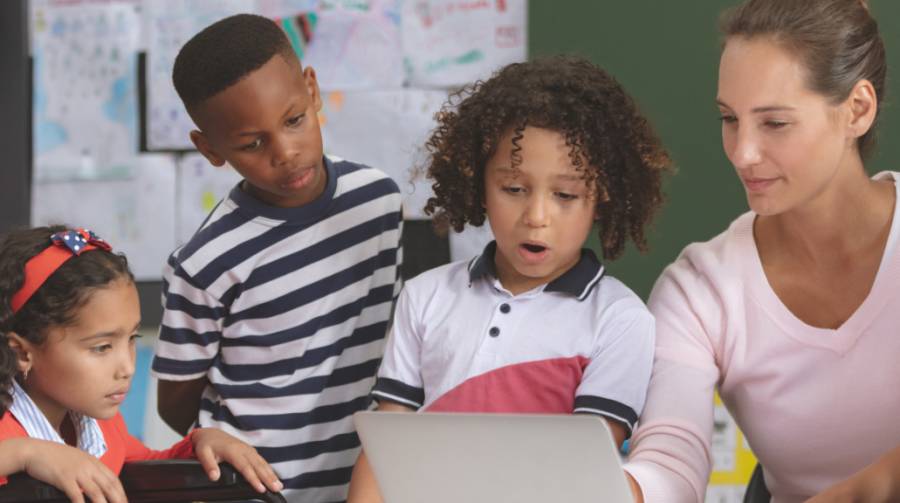 In the classroom, you'll guide students through engaging lessons and share your experiences. We have K-12 classroom opportunities.

Experience the joy of our immersive BizTown and Finance Park programs where students build skills, explore careers, and have fun!

If you're not able to join us in person, we have opportunities available for virtual volunteering that you can do from the comfort of your home.