3DE by Junior Achievement
As education continues to evolve, so does Junior Achievement. 3DE by Junior Achievement re-engineers high school education to be more relevant, experiential, and authentically connected to the complexities of the real world in order to more fully prepare today's students for the demands of tomorrow's economy.

As a learning model, 3DE is designed to position students for choice-filled lives, meaning that students are prepared for the future they envision. In partnership with high schools, 3DE breaks free from the traditional classroom structure to bring real-world connectivity into the everyday academic experience.
Why 3DE and Why Now?
Minnesota has one of the nation's most significant opportunity gaps by race and socioeconomic status. As a state, we can do more to create equitable opportunities for students and Junior Achievement North is part of the solution. 3DE provides experiential learning to level the playing field and develop the skills needed for students to live choice-filled and successful futures.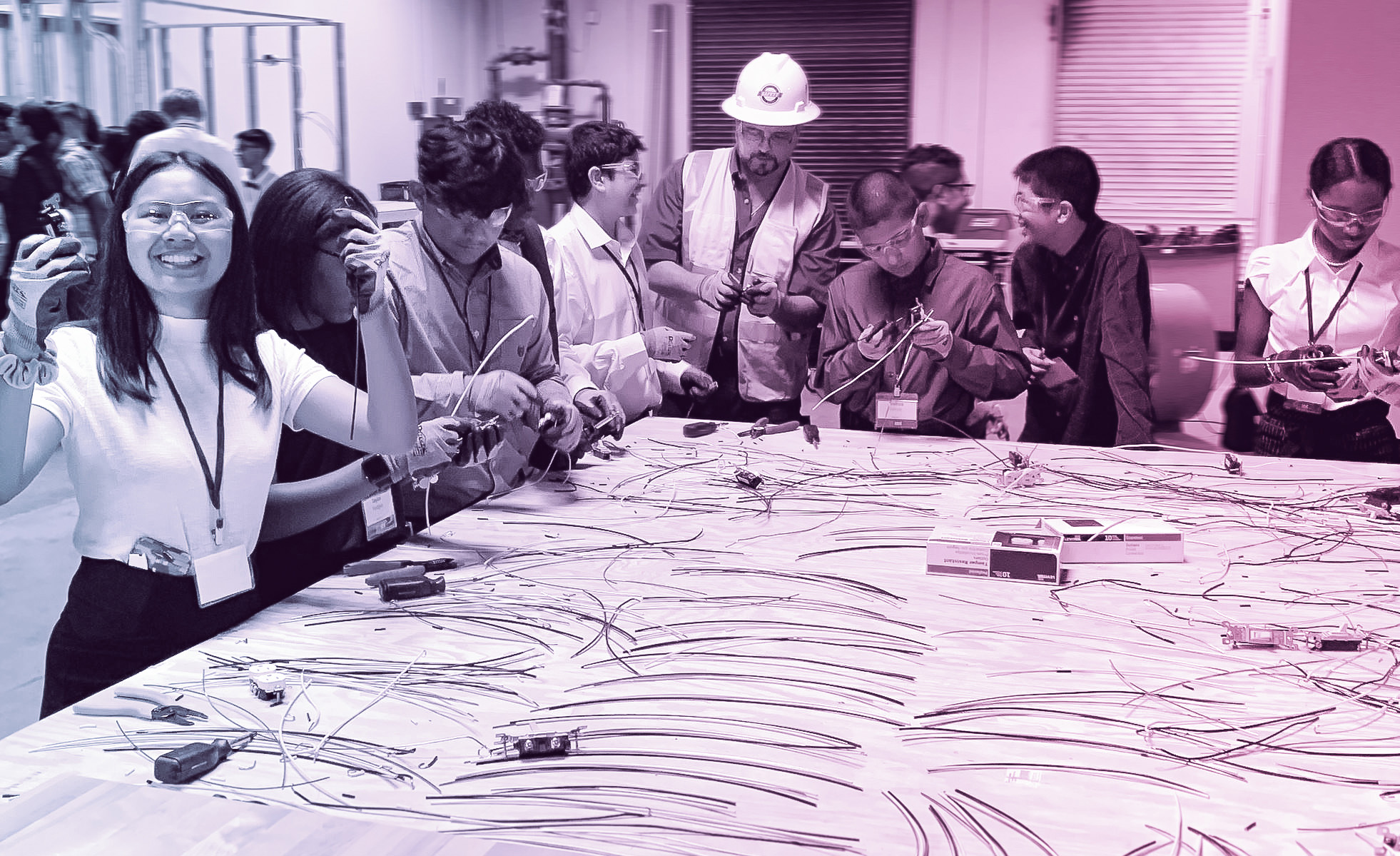 Partnering with Saint Paul Public Schools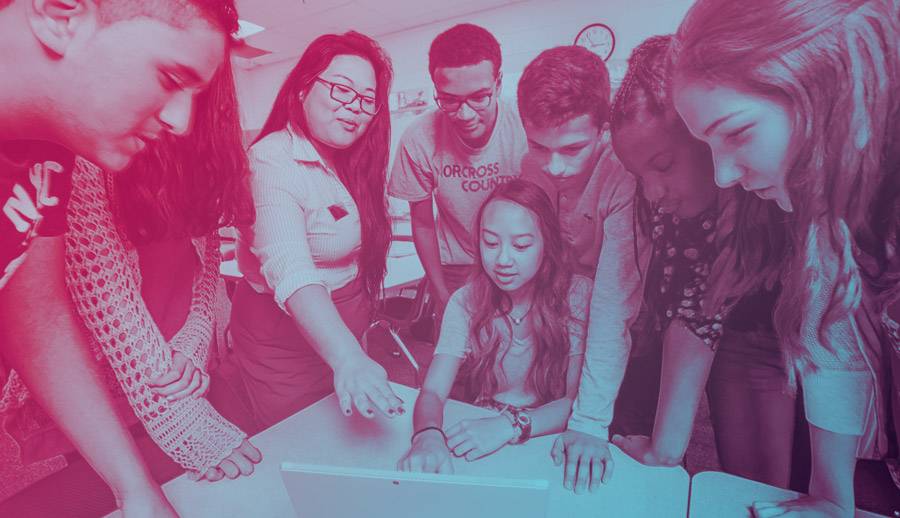 Building off a multi-year strategic partnership, Junior Achievement North is excited to launch 3DE in two Saint Paul Public Schools, Como Park Senior High and Washington Technology Magnet High School, in Fall of 2024. Their strong leadership, passionate educators, dedication to their students, and commitment to innovation make them an ideal partner. Together, we'll lay the foundation to grow 3DE across our region.
3DE Learning - Case Methodology
A key element of 3DE by Junior Achievement's learning model is Case Methodology. This is proven to increase student engagement, strengthen comprehension, build critical thinking, and accelerate academic performance.
During a student's 3DE high school experience, students will complete 16 case experiences and one capstone experience. These cases are embedded throughout their classes, ensuring students build cultural agility, critical thinking, collaboration, and communication competencies.
Essential Elements of Case Method
Case Methodology breaks free from the traditional classroom structure to bring real-world connectivity into the academic experience. Local and national partners build authentic Case Challenges that expose students to various industries and opportunities as they develop skills and competencies to prepare them for their futures.
Students and teachers work in interdisciplinary teams and integrate this learning model throughout their entire school day. Students build communication, collaboration, cultural agility, and critical thinking skills.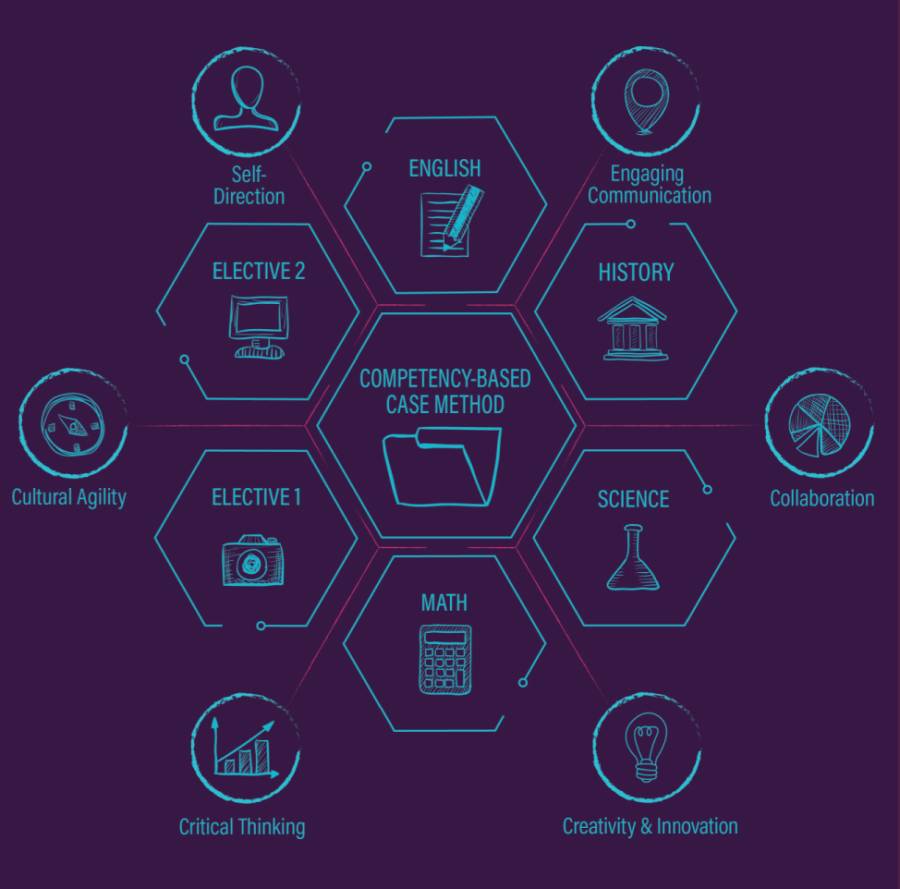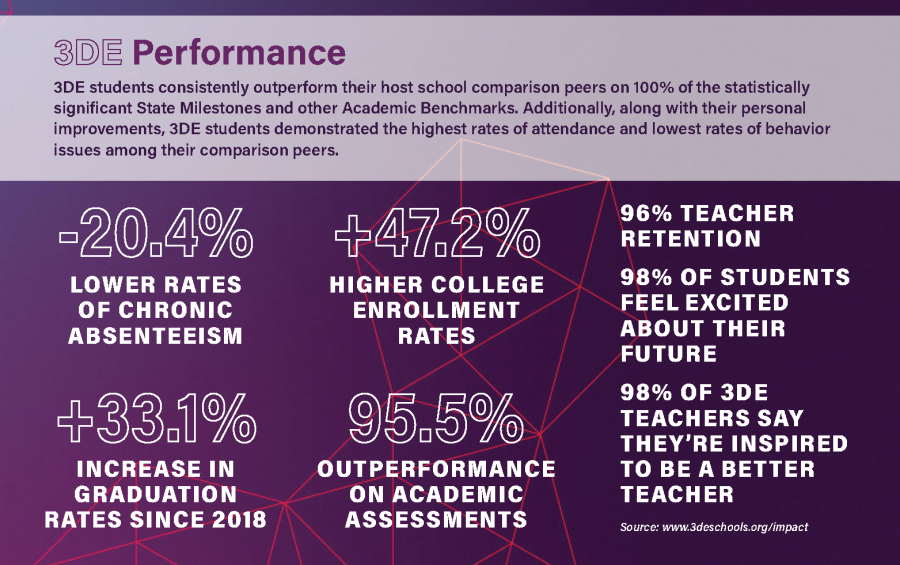 3DE in Action
As 3DE by Junior Achievement expands to schools across the country, the results continue to speak volumes about this innovative new approach to learning. 3DE fosters a highly engaging and motivational environment to empower students with the knowledge, skills, and ambition to navigate their own path to success.
This impact is possible because of the focus on building strong partnerships with districts, schools, and educators. The learning model is designed to help teachers and students build meaningful connections as they explore the engaging curriculum, which leads to excellent outcomes for everyone.
3DE-dedicated teachers set high expectations and foster a strong sense of community among their students. Year over year, the curriculum layers in defined competencies to continually build students' skills and mindsets as they advance from facilitated to self-directed learning. By the end of their four-year high school experiences, students graduate with the knowledge, skills, and confidence to thrive in continued education, careers, and beyond.
3DE Partners
Our generous partner, the WEM Foundation, has provided a lead gift to launch 3DE in our region. They are joined by Anchor Partners and 3DE Champions who are making significant investments in the future leaders of our communities.
To scale and sustain this work as well as continually develop relevant cases, we will need to raise additional dollars through the support of committed community partners, businesses, foundations, and individuals. Join us today and become part of transforming education across our region.
Lead Investor
Anchor Partners
3DE Champions